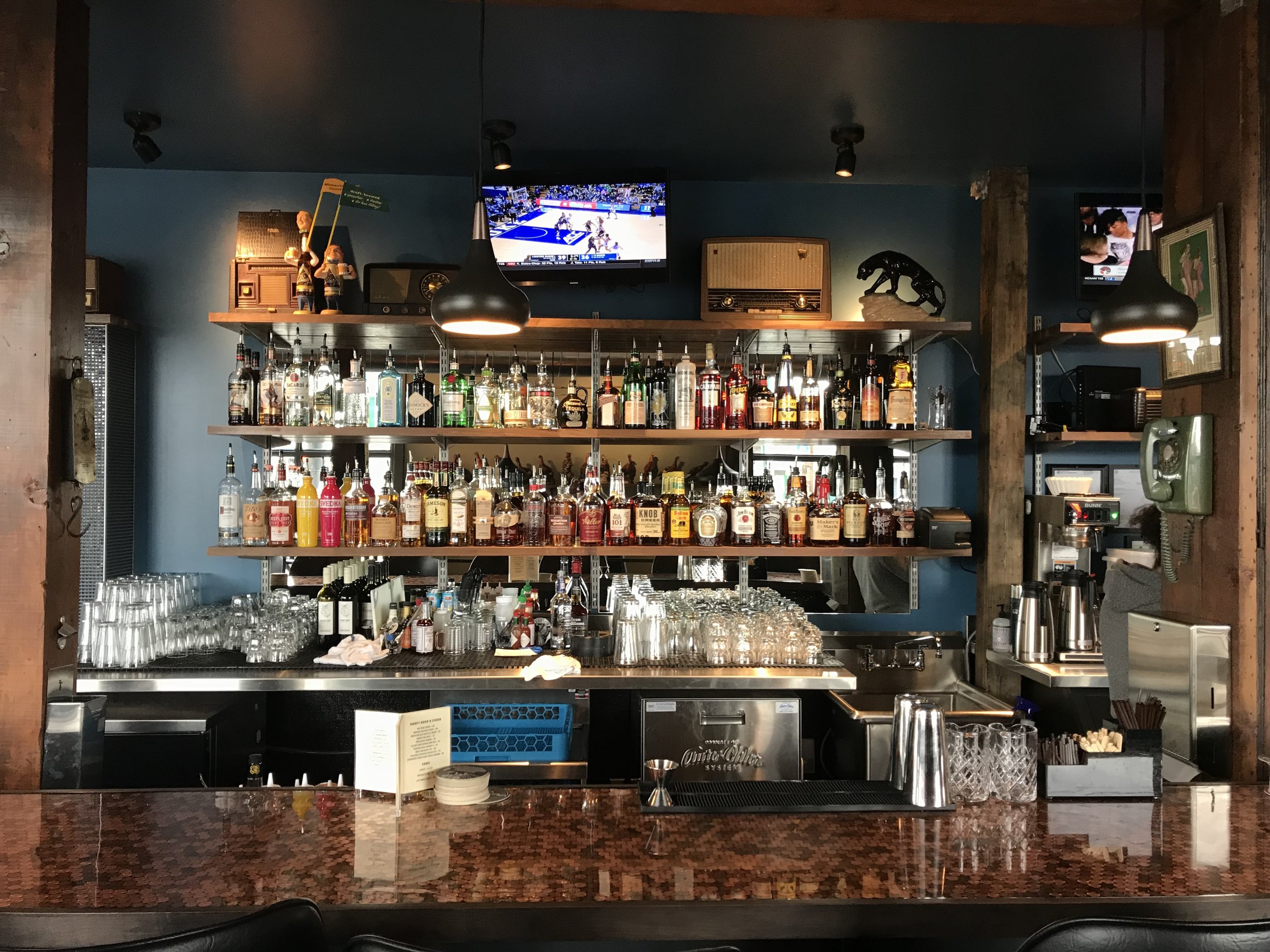 We're a neighborhood pub—providing a great place to eat and drink with family and friends— in the heart of South Park. We take pride in our service, and are so excited to take part in the preservation of this historic business district and its amazing neighborhood.
Our bar crafts signature cocktails. And, our 'Beer and a Bump' menu pairs your favorite beer with a shot of liquor for a special price. On tap, we support our local breweries and cideries with something for everyone.
Our short—but excellent!—menu features grilled sandwiches, hearty salads and house-made soups (fresh every day!). Start off right with some mac n cheese balls or our handmade spicy jalapeno poppers. Gluten-free bun options are available. To quote Seattle Met, "…there are satisfying sandos of every ilk" at Uncle Eddie's, "a please-everyone type of establishment."
Our Weekend Biscuit Brunch focuses on …biscuits, biscuits, biscuits! Have them smothered with your choice of honey-butter, gravy, berries or hollandaise. Add a poached egg, you ask? Yes, please. Enjoy them with a pounder mimosa to toast the weekend!
We look forward to meeting you all!
ABOUT US
Hi! We're Keasa and Michael. Uncle Eddie's is the manifestation of a dream we've had for going on 10 years now. We are passionate about lively and well-executed pubs and our intention is that Uncle Eddie's will be both. Our "date-night" spot is Loretta's, just down the street, if that tells you anything about us. We live up the hill in Highland Park, West Seattle.
Keasa was an architect at SRG Partnership here in Seattle. She's big on good design and a great listener. Left to her own devices, she would visit every estate sale she could, find treasures and throw them in back of an Airstream that would go on for miles. And she's a Scorpio, go figure.
Until earlier this year, when he dove into all things Uncle Eddie's, Michael was the General Manager of Operations for Elliott Bay Brewing Company. He's a sucker for motorcycles and is often spotted riding around town with a giant grin on his face. He carries on the tradition passed down to him by his Great Grandma - when asked about a second beverage one should always reply,:"Well, a bird can't fly on one wing!"